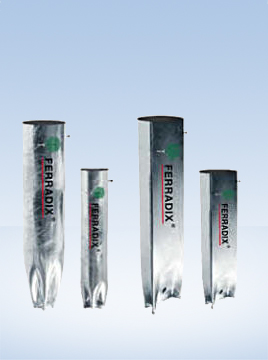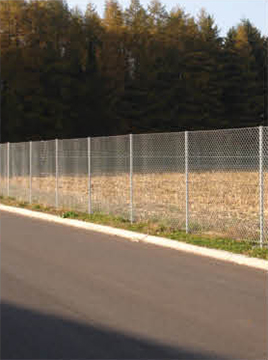 The FERRADIX® COUNTRY fence floor foundation
Isolated footings for fence posts without concrete
The FERRADIX® COUNTRY is a fence foundation bolt for affixing fences without concrete. Installation occurs with power tools, greatly increasing your working comfort while significantly shortening working time. This saves you time and money – and lets you have a lot more fun doing the work, too!
Since no large equipment is required, easy access to the installation site is ensured. It also means that you can erect fences even in somewhat difficult-to-reach areas.
With the FERRADIX® COUNTRY, you can attach a wide range of profiles in many different dimensions, with both round and square posts.
Its concrete-free installation saves you money while also protecting the environment. That's why the FERRADIX® COUNTRY enjoys a steadily growing fan base among fence builders, in construction yards and among private-sector companies.
Popular applications include garden fences, wildlife enclosures, picket fences and much more.
Features of the FERRADIX® COUNTRY fence foundation
Mechanical installation
Installed within minutes
No concrete required
No excavation = no overburden
Cost-saving
Recyclable
Environmentally friendly
60 or 80 cm long
For round tube or rectangular profiles
Steel, hot-dip galvanized
From 10 pieces packages, including drilling screws for mounting
Clamping of smaller posts with chippings, grain size 1-3 mm
Made in Germany
The FERRADIX® COUNTRY is a fence floor foundation for concrete-free fence fixing. First, an opening is made with the pilot hole pipe. The fence foundation is then driven into this hole with a machine-driven hammer. With the adjustable distance gauge, you'll always find the right distance between the fence posts. It couldn't be any easier!
With the FERRADIX® COUNTRY fence foundation you can affix a wide variety of profiles in different dimensions, round fence posts as well as angular shapes.
® Applies in all EU countries and Switzerland